Relax in comfort with your furry friend at your side!
Pet Policy:
Pets Welcome Upon Approval.
Pets must complete a pet interview and screening process.
Fees include a $400 non-refundable pet fee per pet and a $25 monthly pet rent per pet.
Pets are limited to three per household.
Certain breed restrictions are enforced.
Pet Screening:
All residents are required to complete a third-party screening process, regardless of whether they own a pet, to ensure complete understanding and acknowledgment of our pet and animal related policies. To complete the quick screening process click the button below.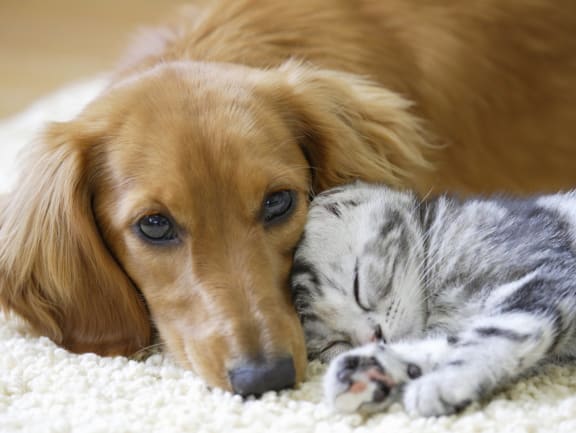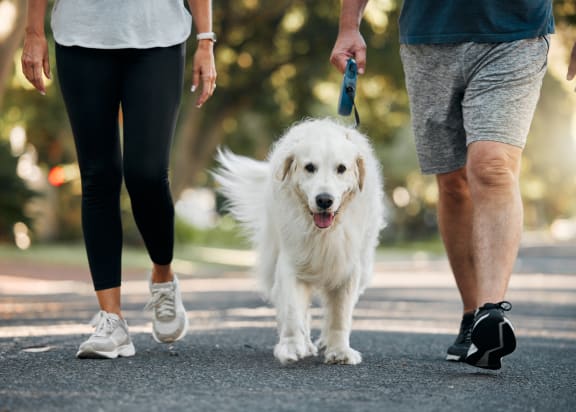 Testimonials
Talk to Jay! We had the easiest experience getting approved and moved in. My wife and I love how personable and knowledgeable he is. We were gifted a pizza hut gift card at move in that was a helpful surprise.

- Ellis R.
The application and moving in process was super fast and easy thanks to jay ! every problem we had , he had a solution . we have 3 kids and with his help the move was 10x easier , we are so grateful for jays help !

- Alexis B.
Jay was amazing! He was very helpful with getting me and wife into our home quickly. He does a great job!

- Santiago C.
Jay was awesome to work with! He made everything seem easy and had us in a new home in no time.

- Javier G.
Jay provided excellent customer service, he made the whole process smooth and easy from the very first day we stopped by the office. He was very professional and very prompt to reply back to emails and phone calls. He took all the time I needed to answer my questions, I never felt rushed or pressured and made our experience with the Village of Granger Pines excellent. My wife and I cannot wait to move in soon! Thank you Jay for all your help!

- Gustavo C.
Jay was great during the entire process from the initial showing all the way to signing all the paperwork. Simply put easy to work with, very responsive to emails and calls, and an overall pleasure during the process. Thank you very much we appreciate your help all the way.

- Sean M.
I would like to acknowledge my experience with Jay Lopez at the village at granger pines, he was very help throughout this process and very patient... thank you for job well done

- Leshunya H.
My experience with Villages at Grainer Pines was amazing!! Jay was so awesome he made us feel welcome from the very start. He reassured us and helped us through the process. Jay helped us get our dream home. Thanks Jay, your amazing!!

- Janie R.
This was an amazing experience. Jay was absolutely awesome!! He is so knowledgeable and helpful!! So happy with our new home!!

- Terri D.
I am new to the community and I love it here! Jay was so so awesome! From start to finish he helped every step of the way! Every question I had he had an answer for me. He was patient and so very nice. I'm so thankful for him and all he has done to help me and my family get settled in! Thank you Jay!!

- Vanny K.
Spectacular experience working with Jay. He was knowledgable, attentive and responsive our entire home search. With constant communication, in-depth explanation and additional insights that ended up being crucial to a positive (first time) home buying experience. Thank you Jay for making this process smooth and flawless. We appreciate you !!

- Siulagi S.
Working with Jay on getting us a place here has been a blessings. He went out of his way in trying his best whenever there was problem that arises in the process as well as getting in contact with me throughout it all. His attitude as well is pretty much one of his selling point in us wanting a place when I first arrive to inquire about the area.

- Fagalele S.